Swisscom leverages NTS Retail as a base for new retail innovations in their shops
Swisscom and NTS Retail share a long-standing partnership during which several key innovation projects could be seen through together successfully. At the heart of those were always the Swisscom stores and their role in creating a unique experience for the customers. The Swiss market leader has been a true trailblazer, leading the way with several trends, which are now considered established standards in the world of telco retail. With the introduction of a new, web-based checkout solution for their shops, Swisscom has successfully carried out another retail transformation project.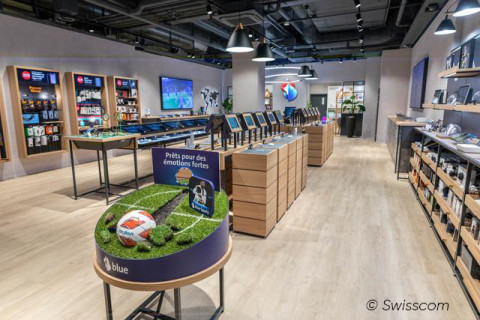 Centralized orchestration through the cloud enables fluid processing of transactions
For some time, Swisscom has been relying on an open shop concept, which brings along a high degree of flexibility for the staff, allowing them to serve customers perfectly at any point across the store floor. A key piece of the puzzle to enable such workflows has been the consistent accessing of shop hardware with mobile workstations. All relevant hardware components are controlled centrally using NTS Retail's new cloud-based platform. The processes include, for example, the creation of receipts (digital and print) or the processing of transactions using various means of payment. This not only enables a fluid, mobile execution of key business processes such as sales, returns, exchanges or bill payments, but also significantly facilitates the implementation of new services.
"During the project with NTS Retail, we were able to update the technological base for several processes in the daily operations of our shops. On top of that list is a more direct integration of hardware and software, which has allowed us to simplify a few key processes, such as conducting an integrated solvency check. Thanks to the long-term cooperation, the experts from NTS Retail know our processes in and out. This way, we were able to implement a solution together, which will consistently make it easier for us to integrate new business processes and react to customer requests in the best possible way," reports Marc Steinmann, Product Manager SAFe and Business Analyst at Swisscom.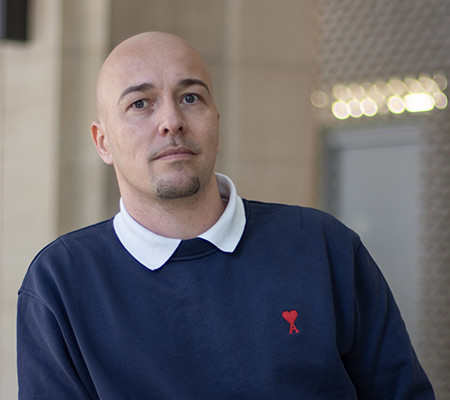 The technological basis for an innovative retail concept
The newly introduced solution provides the basis for all transactional processes in Swisscom's shops. These can now be steered centrally: From different channels and with centralized hardware control. For the shop staff, this results in an efficient user experience without the need to switch user interfaces and thus more time to focus on providing outstanding consulting to the customers.
"With the introduction of the web-based checkout solution by NTS Retail we were able to achieve key milestones for the long-term trajectory of our retail concept. On the business end, it is now easier to link new channels into our retail environment. This enables us to react quicker and more effectively to changes in consumer behavior," says Dominique Grecchi, Head of IT Experience at Swisscom.
Together, the path leads to a future with increased flexibility for Swisscom regarding how they want to operate their shops. The technological infrastructure is key in order to do so and with the switch to a platform-based architecture, a key step was reached to make sure future integrations can be carried out easier and more efficiently. One such example is the possibility for Swisscom customers to do a "self-checkout" through the Swisscom App, which has been implemented, building on the web-based solution by NTS Retail.
"When working on retail transformation projects, improvements to the system flexibility are critical to achieve and secure long-term investment security. By introducing the platform by NTS Retail, we are relying on a solution, which has been designed from the ground up to enable transactional processes in a highly integrated retail environment. Our shops are under constant pressure to bring forth new innovations and now, we can react to that with better flexibility," highlights Roberto Vincenti, Product Owner at Swisscom.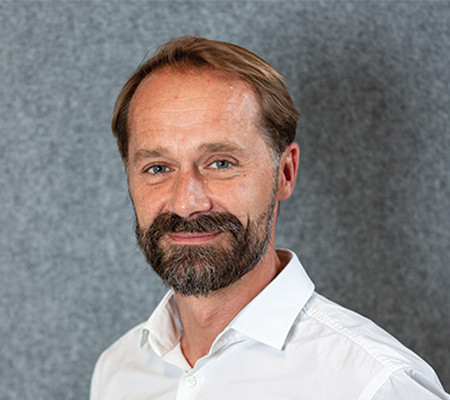 A key milestone in NTS Retail's product transformation
"The successful rollout of our new retail platform with Swisscom is an important step along the way for us in transforming our product and bringing it to an even more flexible architecture," says Günther Schrammel, CEO of NTS Retail.
"This architecture makes it easier to bring various components of a retail environment together, without requiring a change of medium or interrupting the workflow. We are particularly honored that we can embark on this path together with Swisscom, with whom we had the pleasure to cooperate for so many years. We cannot wait to work with our partners there to bring more retail innovations to Swisscom's stores," added Schrammel.