SIM HANDLING AND MOBILE MONEY
The retail solution for global telco players
Managing SIM cards and the associated MSISDNs still an essential process in telco retail. Ideally, customers can use their newly acquired SIM card and the associated services instantly. In order to make a smooth transition possible, our POS solution has been designed to offer a great degree of flexibility, allowing you to integrate it with your back-end solutions to facilitate provisioning and verification processes.
Stay ahead of the game wherever you conduct business
Quick and direct processing of SIM and MSISDN to optimize activation workflows
Unlock new streams of revenue by implementing mobile money into your business presence
Minimize fraud in most use cases due to a direct integration to your business back ends
Decrease churn by providing your customers with a depth of convenient payment options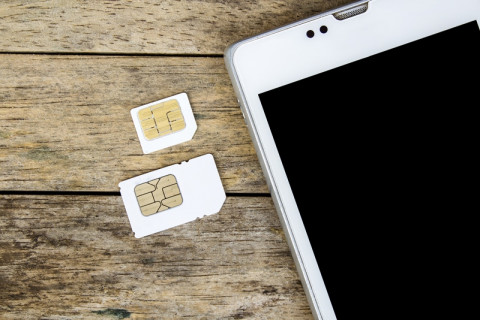 SIM management and MSISDN processing
For telecom providers, SIM management and MSISDN handling play an important role. This is why NTS Retail also provides an integrated SIM management function. The reliable tracking and validation of individual serial numbers offer a clear overview of your stock. Other functionalities such as activating or swapping a SIM card as well as number porting can also be handled directly at the POS.
Swapping SIM cards becomes a simple process directly at the POS: The old SIM card is deactivated, a new one is activated, and the customer is charged the respective service fee. When numbers need to be ported, for example if a customer upgrades to a new device, any applicable fees are charged and the number porting workflow is triggered automatically.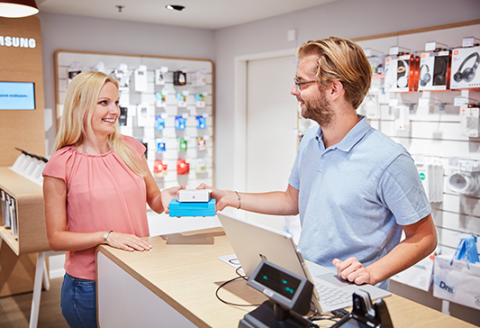 Product & service bundles and mobile money
Telecom products are often highly complex. They usually represent packages of products and services and their prices may vary depending on the chosen plan and service options as well as the customer's status (e.g. loyalty or credit status). Our solution allows you to freely define the desired product-service bundles. The products themselves, as well as the respective price range, can vary depending on a customer's status. Quadruple play offers are an important aspect of the service portfolio of many telcos. Our POS and consultative selling solution tools allow your sales reps to present bundle offers in a convincing and easily understandable fashion.
In markets that strongly rely on prepaid offers, telecom providers often expand their service portfolio by offering their customers an opportunity to deposit money in their personal account. Customers can make deposits and withdrawals however they wish. The respective functions are integrated into our solution and provide maximum protection against misuse and fraud.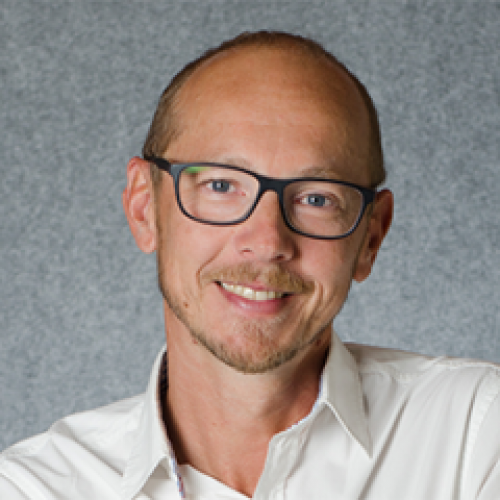 Let's create something amazing together!
We'd love to help kickstart the digital transformation for your retail business. Just drop us a line or give us a call!