Deployment Engineer & Technical Consultant (f/m/x)
Our vision is to retain our position as the number one telco retail solutions provider in our core markets in Europe, the Middle East and Africa, while also expanding our presence beyond. We provide CSPs from Sweden to New Zealand with our solutions and support them in adopting a holistic commerce approach.
For our office in Leonding, we are looking for a Deployment Engineer & Technical Consultant to become a part of our Deployment and Technical Consulting team. The perfect candidate is a technically-minded person with a passion for new technology and the social skills to bring everyone together in a diverse, international working environment.
Starting your day as a Deployment Engineer & Technical Consultant
Monday morning. Checking your team's Kanban board, you see a new task: A colleague from the quality assurance team has reported a performance issue with a Docker image. A quick solution is required. Reviewing the log files from the test session, you can quickly identify a potential optimization. In a short ad hoc review session, you present your approach and implement it soon after. As a next task, you set up a load balancer and deploy it to a live customer environment, carefully documenting your findings as you go along.
After lunch, it's time to review the scalability of a new microservice which has been provided by the development team and get the application to run in a Kubernetes environment. Leveraging your expertise, you set this up with an on-premise configuration as well as with a cloud deployment (via AWS). Using Elasticsearch, you implement logging capabilities in the process. The newly implemented service is protected against MITM attacks using a reverse proxy and SSL offloading and can be used immediately once the deployment is complete. These tasks sound good to you and pose a challenge you would like to take on? Great! Send us your application!
Your tasks
You analyze the requirements for the deployment and monitoring of our solutions and create solution designs.
You support our internal teams in all matters regarding deployment, Docker, Kubernetes and associated technologies.
You are a competent guide to our international clients during the deployment of our solutions and a true beacon of professionalism in doing so.
You are able to keep a level head as you work through the troubleshooting process and excel at finding constructive solutions with our clients and our own teams.
You work closely with the development team to continuously improve the deployment and monitoring capabilities of our solutions.
You are responsible for a smooth handover of our solutions to the operations team on client's side and act as a key expert as you guide the transition into a production environment.
You are supporting our business on all ends in your role as a consultant, covering important topics such as infrastructure, deployment, and monitoring.
Your profile
You hold a degree in IT or a related field (university, university of applied sciences, or technical college.
You possess deep knowledge working with solutions and in domains such as: Docker, Kubernetes, Cloud (AWS, Microsoft Azure), Monitoring.
You are an outstanding communicator with a solution-oriented mindset and a highly professional demeanor.
You have years of experience working in the ICT or telco industry (in engineering, IT operations, or similar).
You are a well-versed user of systems like Windows, Linux, and web technologies.
You excel at working in a highly methodical and analytical fashion.
You work autonomously, with focus, and in a highly goal-oriented way.
The minimum salary for this position is 3.730€ gross per month (full-time, 38,5h per week). The actual salary is adapted to match your qualification and experience.
Do you feel ready to take on the challenge of working for a growing company in an exciting industry? Send us your complete application including your personal motivation, your availability and desired salary. 
Perks and Benefits
A global approach
Exciting tasks working on projects for high-profile brands around the globe
At the heart of innovation
An agile working environment leveraging the latest technology and the best tools
A great team
Work in a young, multi-national team with flat hierarchies and open conversation style
Family & personal growth
Flexible working hours, home office, flexible paternity leave models
Fun & well-being
Team events with family members, sports facilities, sponsored lunch, great food and strong coffee
Additional benefits
Company cars, e-mobility options, good public transport and parking space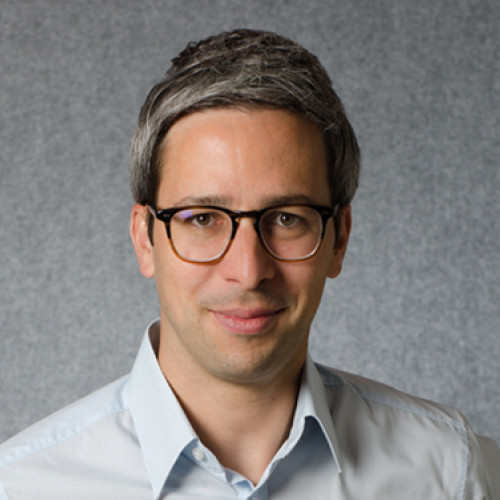 Apply for this position now
NTS Retail
Johannes Stürzlinger
Ebner-Platz 1
4060 Leonding